Compact ozone generator modules system with UV for Advanced Oxidation Processes: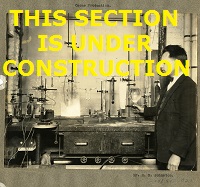 Best Ozone Technology ozone generators of series GMUV are manufactured in accordance with the DIN standard DIN19627. They are designed and equipped for fully automatic operation and are consisting of all units and components necessary for the economic production of ozone from oxygen or air. All components are accommodated in a painted steel cabinet arrangement equipped with all relevant safety and venting devices.For multiple water treatment processes the advanced oxidation process (AOP) has been proven as the most effective method to meet high water quality standards. The unique series GMUV from Best Ozone Technology combines both key technologies for this process – OZONE and UV radiation.
Reactive ozone with its unbeatable oxidation power for water treatment in combination with UV radiation leads to utmost satisfying results as it overs the entire spectrum of water contents!
GMUV Features:
Self-sustaining operation
Low installation cost
Low energy consumption
Long life span
Easy to install and operate
Easy to retrofit to existing water treatment plants
GMUV Technology:
Electrical discharge ozone generator
Oxygen concentrator unit
Ozone contact vessel of stainless steel
UV reactor of stainless steel
Low pressure UV unit
Bypass ozone injection system
Monitoring and indication of each important operating parameter
Electrical controls including PLC with text display