Ozone generator modules system with oxygen: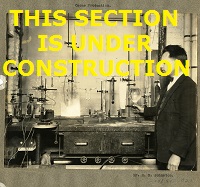 Best Ozone Technology ozone generators of series GMOX are manufactured in accordance with the DIN standard DIN19627.
They are designed and equipped for fully automatic operation and are consisting of all units and components necessary for the economic production of ozone from oxygen.
All components are accommodated in a painted steel cabinet arrangement equipped with all relevant safety and venting devices.
Features:
Modular system with comprehensive monitoring of functions and operations according DIN 19627 and EN1278
Designed for reliable operation at 100% duty during 24 hrs/day on 365 days/year
Highest possible operation safety due to the use of serial components from leading European manufacurers
Construction and materials designed for highest availability and long life span
Multi-circuit ozone generators available
Easy access to all essential components
Industrial standard
Ease of operation
Technology:
Electrical control includes PLC with text display
Ozone module of stainless steel 316Ti
High-voltage electrodes with integrated fuse system
Resin-embedded high-voltage transformer
Ozone production control:
Manual adjustment by various transformer
Automatic control versus control signal 4-20mA
Option: Automatic ozone production control by inbuilt frequency converter, 3x400V,3-ph,50/60Hz