Ozone generator modules system with vacuum or under pressure: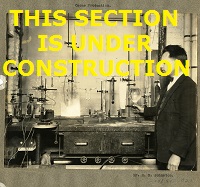 Best Ozone Technology ozone generators, series GMV are vacuum operated for safety, efficiency and ease of operation. They are available at various grams per hours O3/hr; for manual various adjustment of ozone production or automatic ozone production control versus analog signal 4…20mA.
All ozone generators are equipped with an automatic operated desiccant air dryer for effective dehumidification of feed air even under rough ambient conditions.
They are equipped and manufactured in accordance with DIN19627 and EN1278.
Features:
Compact robust construction
Fully equipped with all required system components
Designed and manufactured for long-life span
Multiple monitoring and safety devices
Technology:
Electrical control includes PLC with text display
Ozone module of stainless steel 316Ti
High-voltage electrodes with integrated fuse system
Resin-embedded high-voltage transformer
Ozone production control:
Manual adjustment by various transformer
Automatic control versus control signal 4-20mA
Option: Automatic ozone production control by inbuilt frequency converter, 3x400V,3-ph,50/60Hz